5 Things to Know Before Investing in an Oriental Rug
by John Ahdoot 6/15/15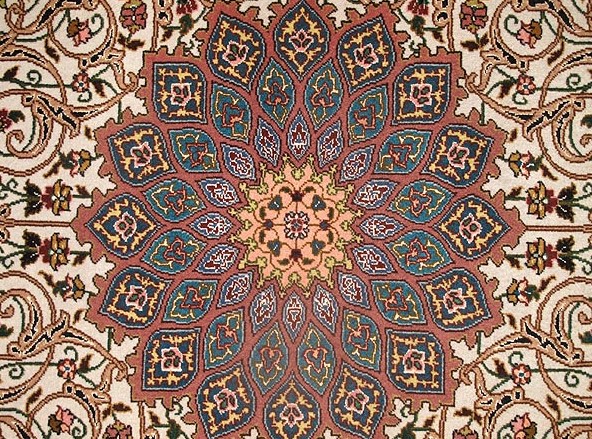 What You Should Consider
Oriental and Persian rugs are occasionally overlooked as investments by those who don't consider themselves discerning collectors and enthusiasts. Nevertheless, the stunning landscapes and elegant motifs they convey are hard to dismiss when effectively combined with a room's existing décor. It's for this reason many who are new to Oriental rugs begin seeing these expertly woven articles as a wise investment option. And it's the reason why enthusiasts and collectors are made of those who originally appreciate, then invest in, their first Oriental rug.
Today, we take a look at 5 things you should know before making the investment, and likely becoming an Oriental rug enthusiast yourself.
1. Statement
As much as Oriental rugs improve the overall aesthetics of a living or work space, knowing which carpet to purchase for your home or office is important. Not only should the rug add to your décor, it should speak to you personally. In an earlier blog post, we discussed the innumerable stories Oriental rugs can express through their designs. These designs ought to share more than a complementary color scheme, they should essentially communicate your decorative and creative vision for the room. You may have a particular country of origin in mind, a narrative you hope to express or a mood you want the rug to deliver when a person enters the room. Take the time to ponder these options as you begin your search.
2. Size
Now that you've decided an Oriental rug is right for you, it's time to determine two things: first, what room will the rug be going into, and second, how much of the room will be covered. Thankfully, Oriental and Persian rugs come in a wide spectrum of sizes, allowing you to select a piece perfectly suited to the area where it will be displayed. As John Ahdoot points out, "In living rooms and dens, your Oriental rug should either cover 80% of the room itself, or as a scatter piece under the room's primary table for the best aesthetic effect. In dining rooms, your rug should not only be big enough to go under the entire table, but also under each of the surrounding dining room chairs. Yet, above all, blending colors with other furniture, walls and drapery is very important."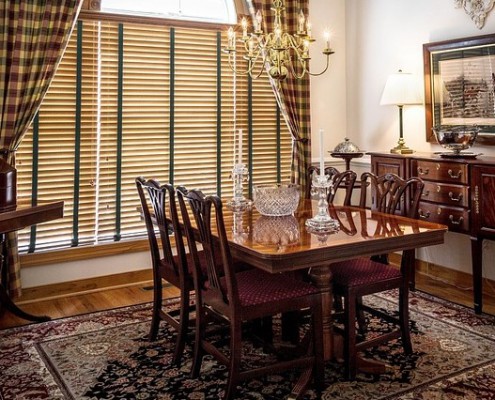 3. Color
After establishing the ideal size for your living or work space, spend some time considering the colors of the furniture and accessories you have in the room. One of the great things about Oriental rugs is their ability to match existing décor, largely due to the number of natural dyes available in the carpet itself. Ask yourself, "What colors do I want to bring forward in the room? Do I want to have the rug contrast in opposition to the current color scheme, or should it be a chiefly harmonizing influence?" This is your opportunity to go bold or fine-tune the environment to your liking.
4. Machine-made vs. Handmade
While there are a number of options available in these two categories of Oriental rugs, the differences between machine-made and handmade carpets are notable. Last year, we explored these dissimilarities in an infographic that can help you determine whether a rug is hand-woven or manufactured on a machine. Again, John Ahdoot shares his insight on the importance of selecting a rug made by an actual artist instead of a piece of equipment, "Buying a machine-made or reproduction rug is like buying a piece of furniture – the minute you bring it home it loses almost 80-90% of its value. When you buy an antique rug, however, you usually regain most of the money you paid for it within a few years, and in some cases even more than what you paid."
5. The Investment Itself
Lastly, knowing the significance of your investment is vital to Oriental rug ownership. The value of machine-made rugs typically will not appreciate over time, whereas handmade rugs, especially those produced more than a few decades ago, will only increase in value with proper maintenance, which includes regular cleaning and repair. John shares his advice for those ready to make the decision of investing in a carpet, "Investing in an antique Oriental rug is purchasing a piece of art. If you buy the right collectible piece, you're only going to see it become more valuable. There have been numerous times I've seen rugs purchased only 10-15 years ago sold again for much more than their original price."
For more information on Oriental and Persian rugs, please contact Ahdoot directly, or come into our showroom to view the stunning artistry for yourself. We can help you decide on the perfect size, colors and country of origin for your home or office, and ultimately improve the décor of any area you choose.