Priceless Tapestry Possibly Owned by Henry VIII Discovered in NYC
by John Ahdoot 2/15/17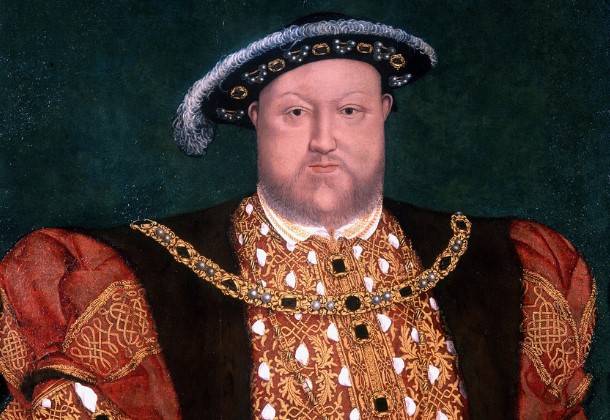 In late 2016, Professor Mary Beard began her search for an image of King Henry VIII's treasured Caesar tapestry collection while preparing for an upcoming lecture. However, the Cambridge lecturer and Newnham College fellow was shocked when she stumbled across a possible original – worth millions of dollars – that was located in a New York City rug gallery just a short time later.
According to Ms. Beard, the tapestry, which may date as far back as the late 1500s, appears to contain the same design work and antiquity as the original masterpiece. However, since the tapestry went missing centuries after the monarch's death in the mid-16th century, she was surprised to not only discover the rare piece available for purchase online, but tucked away in a NYC rug shop thousands of miles away from where it originated.
Speaking to The Times, Professor Beard spoke of the experience, "I was searching for an image for a lecture and I put 'Caesar tapestry' into the search engine and saw it on Google images."
Recognizing the potential historical significance of her discovery, and its relationship to a larger tapestry collection, the lecturer remarked on its value, both during the period it was manufactured, and today, saying, "They were colossally valuable. They were the most prized possessions of the royal household. When the property of Charles I was inventoried after his execution, these tapestries were the second most valuable thing in the whole of the royal collection."
Measuring 25 ft. in length and more than 9 ft. in height, the tapestry likely took artists several years to design and weave the masterpiece that portrayed Caesar crossing the Rubicon in 49 BC – a noteworthy event during the early days of the Roman Empire.
Yet its authenticity was still in doubt.
Nevertheless, even the director of the Institute of Digital Archaeology, Roger Michel, is convinced the tapestry could be authentic, despite his amazement at its unusual finding. Speaking on how it could have been lost and eventually exchanged hands, Mr. Michel remarked, "The existence of the Henry VIII set is as well documented as it could possibly be.
"They are recorded in inventories and also in paintings, but after about 1820 they just disappear to the four winds. Where did they go, how could they possibly have been sold off without anyone knowing?"
Offering up one scenario of how this may have occurred, Mr. Michel continued, "One possibility is there are frequent references to tapestries being sent for repair or rehanging and perhaps they were never collected."
Since the discovery, Ms. Beard has said in her blog that she believes the tapestry to be a replica of the original, as many replicas of these famed tapestries were produced at roughly the same time as the originals. Yet, if it is indeed found to be authentic, the Caesar tapestry could turn out to be one of the most monumental discoveries in the world of handmade rugs and textiles over the past few decades.