What Types of Oriental Rugs are Good for High-Traffic Areas?
by John Ahdoot 12/15/15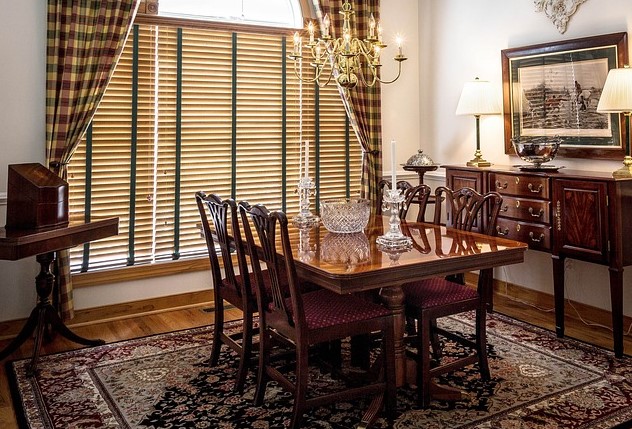 As you begin your search for an Oriental, Persian or Turkish rug, one of the first questions you should ask yourself during the process is: Where will I likely be placing this rug in my home or office? It's an important question to consider, as many times clients underestimate the amount of foot traffic taking place in the very areas where their rug will be situated.
In truth, the large majority of handmade wool rugs will be perfectly suited for these kinds of high-traffic areas, as their durability is often without question or exception. However, there are also many rugs, even wool rugs, that won't stand up to constant wear from a steady stream of foot traffic, or the kinds of wear which can result from household pets and youngsters.
Materials to Avoid in High-Traffic Areas
While the list is not extensive, there are two types of rugs you should definitely steer away from when looking for a carpet that will stand the test of time, particularly in high-traffic home and office areas. The first of these is silk, which is a visually stunning material, but not durable by any means. Over time, silk rugs not only lose their shine when being exposed to foot traffic, but they can also fall apart rather quickly, causing frayed edges and lackluster designs that were at one time quite exquisite.
The second material to avoid is actually a style of rug – the shag carpet. When these types of rugs are laid out in the open and presented with even the smallest quantities of traffic, they will quickly lay flat and wear out. Then, as you'd expect, you'll no longer be walking on the rug itself, but rather on the side of your Oriental rug's pile.
Extend the Life of Your Handmade Oriental Rug
Even though wool rugs will hold up considerably well, and for a fairly extended length of time, one way you can improve their lifespan is by putting a rug pad underneath them for protection against wear.
As unexpected as it might seem, Oriental rugs tend to wear from the bottom rather than the top due to a rubbing of the knots against the floor. By using a pad under your prized carpet, you're essentially creating a "shock absorber" between the floor's surface and the bottom of the rug, which not only serves as a buffer for your rug's knots, but also holds the rug in place.
Consider Your Rug's Color
Beyond its materials, what colors or patterns your Oriental rug contains is also important to take into consideration. Otherwise, your rug may last for a long period of time, but it will undoubtedly become stained by being a part of these high-traffic areas.
Professional rug cleaning is a great solution to keep your rug in great condition; yet, you should also avoid causing damage to your rug whenever possible. A way to avoid this is by not getting a rug with extensive use of creams and whites, but you should also contemplate whether or not dark colors will also work in your home or office – imagine how quickly a car with dark paint begins to show buildup of dust, moisture and other residues.
Really, the best idea when selecting a rug for its coloring and design is to go with something in between, either by choosing something solid with specks of color in it, or a camouflaging pattern that will hide spills, dirt and other stains between professional cleanings.
Come to our showroom or visit our rug shop to view extraordinary Oriental, Persian and Turkish carpets from around the world. Ahdoot offers every service available to rug collectors and enthusiasts, including cleaning, repair and appraisal on any carpet you purchase or already own. Visit us today!