Iran Nuclear Deal Could Stimulate the U.S. Persian Rug Market
by David Parker 1/20/16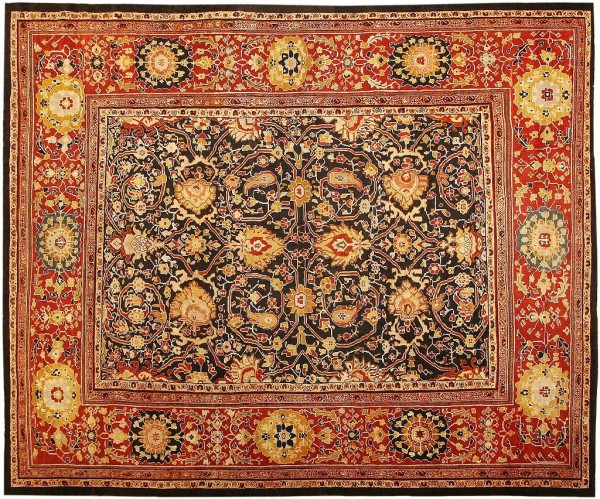 It's been a long time – just over five years, to be precise – since newly-produced Persian rugs have been available for import and sale in the United States.
In July of last year, however, a landmark nuclear deal was reached between Iran and five members of the U.N. Security Council, which includes the U.S., Russia, France, China and the United Kingdom. And as part of the agreement, a partial lifting of sanctions are set to begin.
Prior to September 29, 2010, when these sanctions were launched, any Persian rugs already found on market were able to be sold, but nothing new could be brought in from the country of Iran. Now with the implementation of the agreement having just taken place, Tabriz, Shiraz, Kerman and other rugs produced in Iranian cities and villages could very well become accessible to Persian rug collectors and enthusiasts once again.
These changes are set to give the sale of handmade rugs a tremendous shot in the arm, which has already seen an increase in popularity among millennials, and has reestablished both the modern and antique rug market after a slight dip at the turn of the century.
In light of the sanctions being lifted, and the new opportunity to expand on his current offerings, John Ahdoot, owner of Ahdoot Oriental Rugs, had this to say about bringing in a new selection of Persian rugs:
Even the most discerning collector knows that the world's most impressive handmade rugs, throughout time, have come from the country of Iran.

Though rugs being manufactured in other countries are quite extraordinary, it's the Persian rug which has come to define the history of handmade rugs, and the quality other rug artists have strived to compete with.
Coming up on his 40th year in the rug business, John Ahdoot has seen the rug market change tremendously since his business opened its doors in 1976. And having emigrated from Iran himself, Mr. Ahdoot knows first-hand how much the market will improve with these sanctions being lifted, particularly because the production of Persian rugs is seen as an art rather than an industry.
It's exciting to speculate about the variety of rugs that will eventually make their way to the United States now that the deal is finally being implemented. It's really created quite a buzz among those looking for rugs of this character and design.
If you'd like to see what handmade Persian rugs are already available at Ahdoot Oriental Rugs, you can come to the showroom or visit the online rug shop. Ahdoot offers every service available to rug collectors and enthusiasts, including cleaning, repair and appraisal on any carpet you purchase or already own.