Ahdoot's Oriental Rug Decorating Guide: The Yellow Room
by John Ahdoot 3/18/15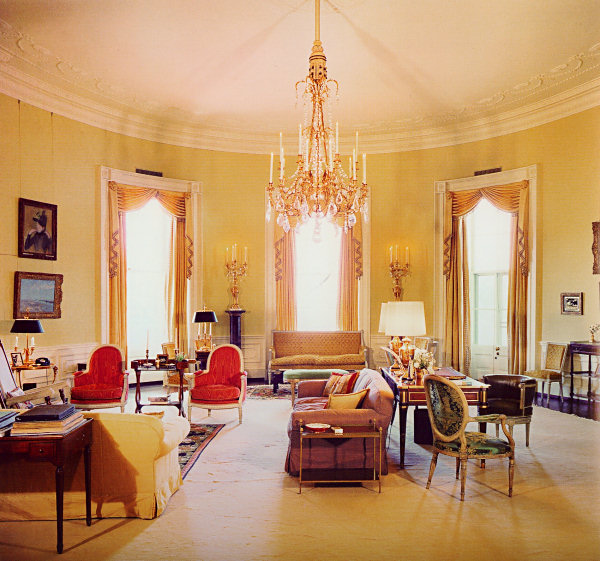 The Dynamic and Transformational Tone
Last month, we discussed on our rug guide how to decorate a room in a variety of greens to give an early welcome to the spring months, and how to best use an Oriental rug as a centerpiece or a complementary addition to a room's décor. And while green is a lovely shade, in addition to the other colors we've highlighted recently, each one of them can be emboldened by a specially curated hue from the yellow palette. From sunny yellow to gold to cornsilk to pallid mustards, yellow offers a wide range of tints to decorators, often harmonizing with others in the color spectrum, and giving a room more life than ever before.
The color is aptly able to stand alone, but it can also be manipulated considerably with other shades, making it stand out more boldly or diminishing its influence in a living or work space. Yet, no matter how it's utilized, the color tends to cheer up an aesthetic and lighten the mood of those who are in a room, often transforming an otherwise unremarkable setting into something uplifting and high-spirited. Below are three rugs we found intriguing that may very well inspire you as you look for ways to inject the color into your home or office.

Small and Strong
Most people appreciate the rising or setting of the sun over the crushing noon-day heat, and the same can be said about decorating your space with the color – sometimes a little goes a long way. This particular rug evokes the vividness of a sunrise set against more earthly colors, offering enough vibrancy to brighten an aesthetic, but downplaying it just enough to make it a subtly exceptional addition. Furthermore, it also provides more decorating options than if it were solely bathed in the self-assured tone, allowing for other segments of the palette to have their ornamental impact.

Pale but Plentiful
One could argue that the rug shown here leans more toward the tan end of the spectrum. However, this is the point, as it offers just enough of a yellow shade to create a soft, glowing appearance, which could be easily offset with the carpet's other elements – be they brown, green or burnt orange. Naturally-colored décor or even a more modern white could easily be paired with this carpet, allowing its more confident colors to serve as the focal point while remaining captivatingly demure.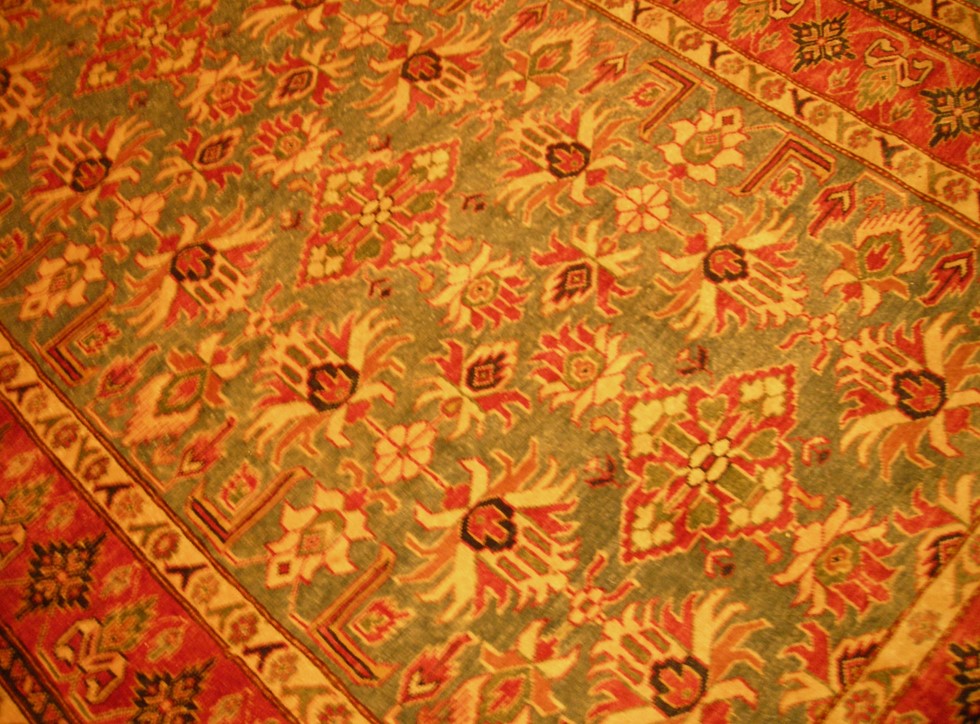 Sophisticated Gold
Featuring rich yellow-golds and at times teetering on the edge of orange, the above carpet would certainly lend a touch of classiness to any existing space. A warmer rug, decorations surrounding this piece would likely include traditional wood-colored end tables and other graceful furnishings, which may even include embroidered silk draperies in the same tones to further draw its elegance upon the walls.
Find a Yellow Rug That Fits Your Décor
Ahdoot offers a wide selection of Oriental and Persian rugs perfectly fitting for your home or office, whether you want to simply insert a muted yellow shade or add some sunshine to your décor. Browse our inventory or visit our showroom to see how we can help you design your perfect interior. We also offer organic rug cleaning services as well as Oriental rug repair to help our clients get the most out of their carpet. Happy decorating!