Ahdoot's Care and Maintenance Tips for Oriental Rugs
by John Ahdoot 4/09/15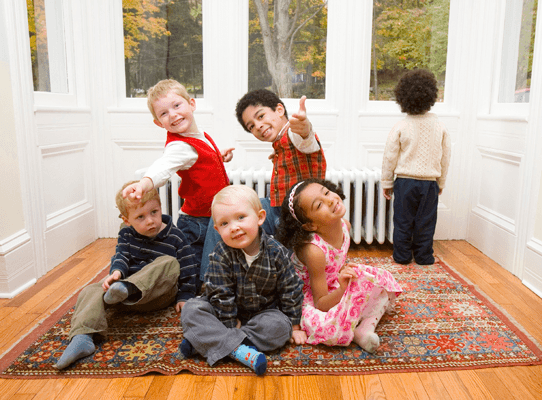 How to Preserve and Protect Your Investment
Many who purchase Oriental rugs understand their value often goes well beyond the amount found on their price tag. These carpets are typically derived from natural fibers which have been colored with dyes also derived from natural sources, and then painstakingly knotted together in an artistic process that can sometimes take many months or years to complete.
It is important then to protect your investment, both for you as the collector and for the artist who made it, by making sure you care for your rug regularly and keeping it in the best condition possible, thus enabling it to be passed on to future generations who can also appreciate its innate splendor. Below we've included a few simple tips anyone can use at home to maintain the beauty of their Oriental rug.
 

For Spills
The large majority of antique Persian and Oriental rugs are made from lanolin-rich wool rather than synthetic fibers, giving them the ability to fight stains naturally through their inherent repellent properties. However, leaving a stain on your rug can have permanent consequences if left to saturate into the fibers, making it crucial to clean the stain immediately by blotting at the area with a moist, clean cloth from the stain's edges towards its center.
As you're blotting the carpet, make sure not to use a scrubbing motion, and never use a brush to clean a stain on a carpet, as it will not only pull up the fibers but could also push the stain deeper into the wool. If the spot remains damp afterward, make sure you elevate it from the ground for air drying, as allowing it to sit damp can rot the rug's foundation. Club soda can also be used minimally to aid in the blotting process.
An important reminder: never use chemical cleaners on your rug, either to spot clean or to clean the entire carpet itself. While carpets should regularly be cleaned in order to maintain their luster, this should be performed by a professional, such as our Oriental rug cleaning specialists, who use the proper equipment and cleaning agents to perform the task.
Regular Rotation
Though your carpet's dyes may be of the highest quality, over years of use and exposure to sun they can begin to fade. Since many Oriental rug owners want their carpets to be displayed in areas with high sunlight and traffic, it's important to not only rotate your rug to ensure even distribution of sunlight on the article, but also regularly move furniture placed on the rug so as to guarantee it's being evenly worn and avoid unnecessary damage. Also, screening windows or pulling aside draperies when the room isn't occupied is a great way to keep your rug looking incredible for the long-term.
 

Vacuuming and Sweeping
Keeping your rug clean and free of debris not only maintains the colors of your Oriental rug, but it also reduces the amount of allergens that collect in the piece over time. While vacuuming is a great way to not only lift much of this debris, as well as pulling up the fibers which have been  packed down from use, you will want to be sure you turn off your vacuum's beater bar during the process. The reason? A beater bar can grab loose fibers and pull them out of the carpet or cause tears in the rug, and often make a an area that is already threadbare worse.
One way to avoid this altogether is by sweeping the rug with a straw broom while it's lying on the floor or by hanging the rug over a tall stand and lightly "beating" the debris from the carpet. During this process, if you notice any areas needing to be mended, be sure to note the damage and speak with someone at Ahdoot about having your rug repaired, so that further harm doesn't occur.
With these tips, you should be able to keep your Oriental or Persian rug looking great for years to come, and make sure you get the most life out of your carpet.