The Avenir Museum of Design and Merchandising at Colorado State University
by John Ahdoot 9/09/15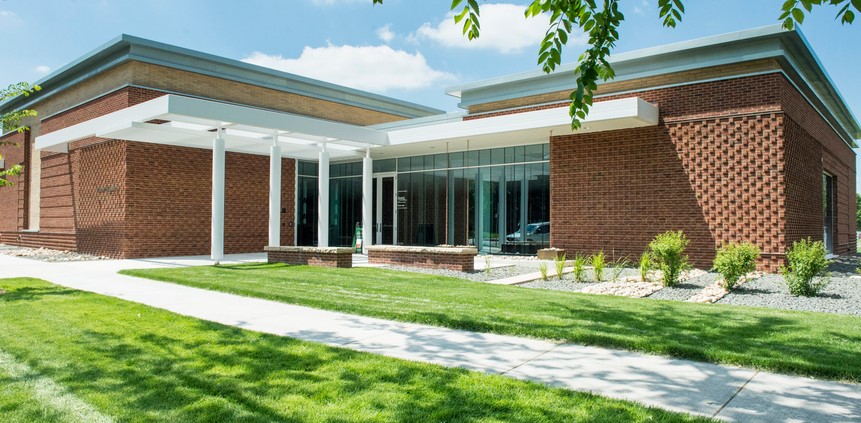 As the owner of Ahdoot Oriental Rugs, I have had the distinct pleasure of examining countless handwoven items over the years beyond Oriental, Persian and Turkish rugs. In fact, many of my favorite pieces have been antique textiles that have survived the centuries due to their expert craftsmanship, materials and the care they had received over several generations.
Today, the practice of making textiles is alive and well, with many colleges and universities offering courses on everything from clothing and window shades to towels and multifunctional coverings. One such school is Colorado State University, whose Department of Design and Merchandising provides students with hands-on approaches to creating illustrious works of handmade art, and an appreciation for textile history.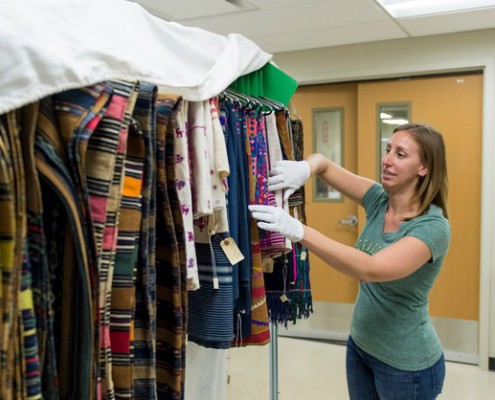 Curator Megan Osborne goes through a collection of Guatemalan textiles. Via Colorado State
Housed in the Avenir Museum of Design and Merchandising, the school's textile collection recently moved to a new site on the campus, which expanded their ability to showcase both new and antique collections acquired over several decades that now exceed 20,000 items in total. The newly renovated space offers curators and instructors a much more sizable area to grow the collection further, as well as help visitors and future students explore the artistry involved in their manufacture.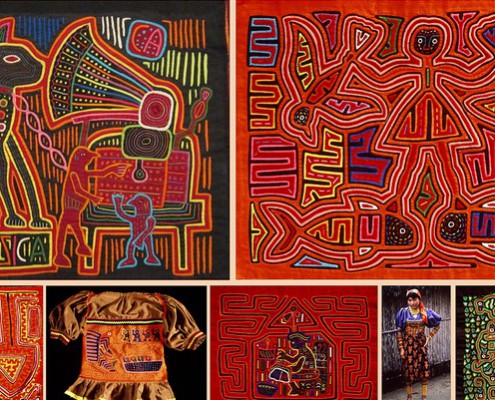 Kuna Molas in a recent exhibit. Via Avenir Gallery
One of the Museum's recent exhibitions featured a series of Molas (the Kuna word for clothing) constructed by the women of Kuna Yala, Panama. Each of these stunning pieces were painstakingly hand-stitched by women adoringly bound to tradition, and featured everything from "local influences such as the Kuna life and worldview" to "global influences such as tourism and pop culture." Throughout the centuries these same influences can be found in other areas of the world, whether they find their way on to an Oriental or Persian rug, or the clothing of an 18th century tribal leader.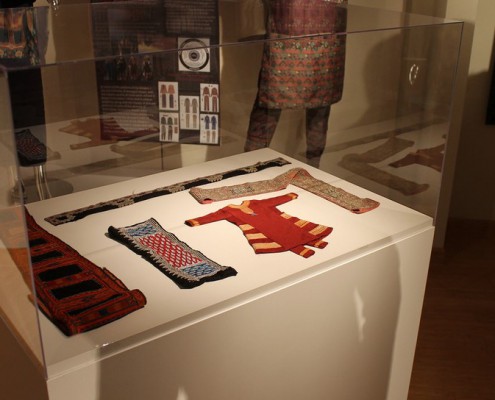 Textiles on display at the Gustafson Gallery. Via the Gustafson Gallery
In addition to the Avenir Museum, the Gustafson Gallery provides those interested in viewing these textiles up close an intimate and sophisticated setting geared towards exploring the work of students and cultures from around the world. In announcing a special exhibit last year, the school perfectly captured the feelings of many who have a passion for handmade textiles, saying, "Textile design provides a unique window through which to view diverse cultures and approaches to aesthetic beauty. Creating new textiles and clothing for exhibition, alongside the traditional ethnic sources of inspiration, provides an experience that engages students and the larger community in learning more about non-Western cultures, and has the potential to enhance appreciation for multiple cultural approaches to design."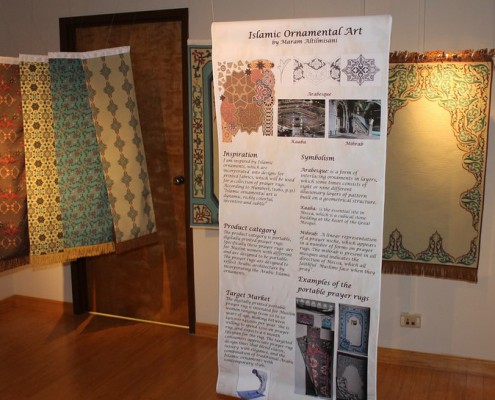 More textiles on display at the Gustafson Gallery. Via the Gustafson Gallery
The Avenir Museum Gallery is open to the public Monday-Friday from 11 a.m. to 6 p.m., and closes later on Thursdays at 8 p.m. The Gustafson Gallery is open Monday-Friday from 9 a.m. to 5 p.m., though both of the galleries are closed on national and university holidays. Admission to either gallery is free and open to the public. For locations and for more information, visit the gallery's website.