Ahdoot's Oriental Rug Decorating Guide: The Orange Room
by John Ahdoot 11/06/15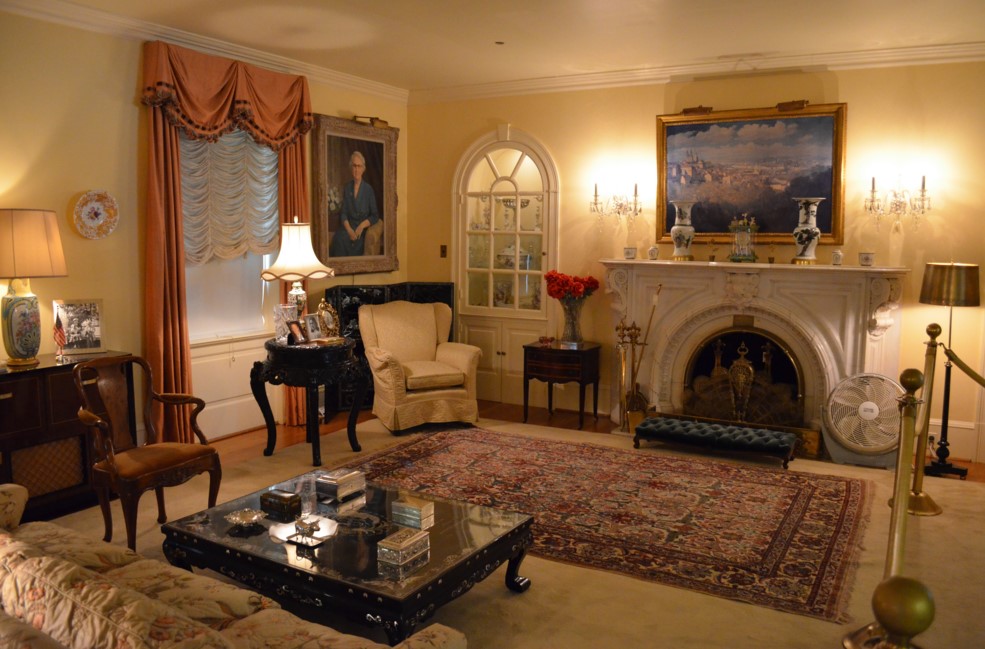 Now that we've arrived at November, much of the United States is experiencing one of the most colorful seasons of the year: autumn. It's a time when trees start to shed their leaves, pumpkins begin making their way into a home's décor and the bright colors of spring and summer are replaced with a muted, even majestic bronzed appearance.
Not to be confused with gold or yellow, which are usually reserved for the summer months, orange has a way of adding a particularly festive flavor all its own to a room's color scheme. And while it may not be for everyone, the color can be coupled with a few select furnishings and accessories to convey a particular aesthetic you will be glad to have experimented with – and definitely should consider.
Here are just some of the ways you can introduce orange into your living or work space using an Oriental, Persian or Turkish rug.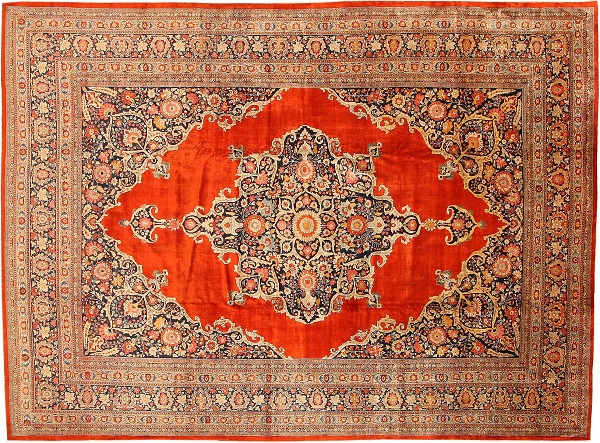 Refreshing and Revitalizing Orange
When decorating, one of the fears people often have is going with too bold a color scheme for their home or personality. While we do agree it is important to insert your own sense of decorative taste into a room, sometimes it's also important to focus on the mood you want to draw out from whoever enters the space. At the brighter end of the spectrum, and with a livelier sensation at its disposal, is the sunniest of oranges – which will certainly invigorate any aesthetic, particularly when paired with whites, creams and lighter natural wood-colored treatments.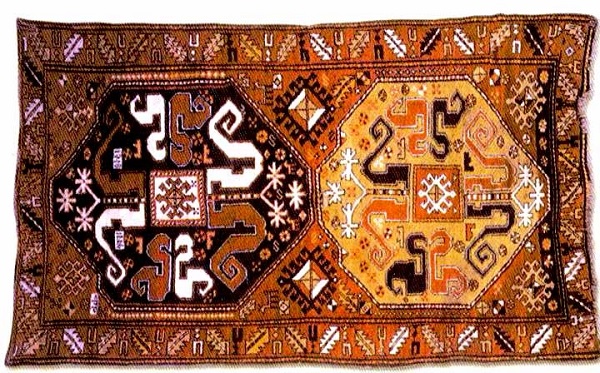 Burnished Orange
For a more earthen feel to your living or work space, adding an Oriental rug like the one shown above gives you a great deal of latitude when it comes to selecting accents and furniture. Fortunately, many homes already have furnishings and appliances featuring darker stains, which makes it all the easier to purchase a rug that harmonizes with each of these elements seamlessly, and helps you avoid a complete decorative overhaul.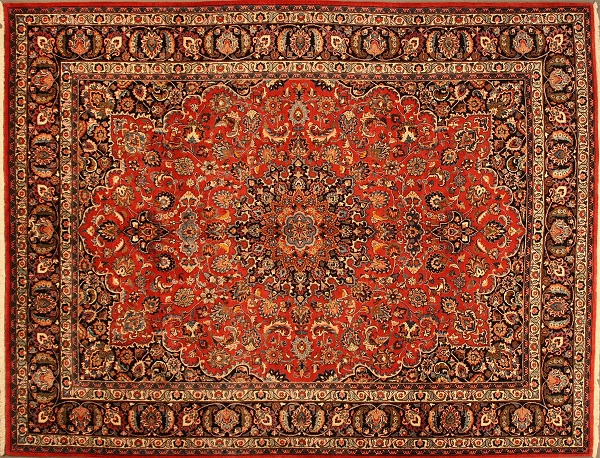 Deep and Complex Orange
Flex your decorative muscle by pairing two of the most complementary colors on the color wheel – orange and black – to articulate a bold, yet refined ambiance to your home or office. Together, these colors combine to inspire the eye and cultivate a sophisticated poise to your décor. If you're really looking to make an impression on guests, clients or colleagues, the richness of a deep orange can add tremendous honor to your expertise as a decorator.
Find an Orange Rug That Fits Your Décor
Ahdoot offers a wide selection of Oriental and Persian rugs perfectly suited for your home or office, whether you want to simply insert a distinguished bronze or add a more colorful orange to your décor. Browse our Rug Shop or visit our showroom to see how we can help you design your perfect interior. We also offer organic rug cleaning services, as well as Oriental rug repair, to help you get the most out of your carpet. Happy decorating!